We have invested in the latest software and employ highly experienced staff who can bring your product to life. We can take your concept and draw it into a 3D computer model to ensure it looks and works the way it should before it's made.
Many parts we manufacture are components of large assemblies so we make sure that tolerances, clearances and design features are all correct before we cut any expensive material.
Bring us your sketch, drawings or prototype and we can work with you through the design process. As specialists, we can suggest materials and recommend the best cutting method. For production work, a small change in dimensions may result in more efficient use of the sheet, saving expensive materials. We can also help you design locating tabs to make assembly faster and more accurate. Logos, serial numbers and assembly instructions can also be etched onto components.
For one off design work we can convert your ornate designs into reality. Our programs can compensate for the width of cut (kerf) so delicate inlays in wood, stone, or acrylic can be cut to fit perfectly.
Every time a part is programmed, it is archived on our database making it easy to repeat jobs in the future if required.We have a 1500mm x 1200mm digitizing scanner to quickly convert drawings and samples into vector files that our software can use.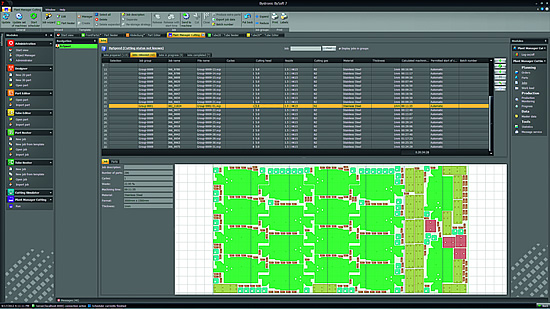 If you already have your own CAD files we can convert them into cutting files for our machines. See below for specifications.
Software:
Solidworks
Autocad
Bysoft
Corel Draw
Preferred file formats:
.dxf
.dwg
.ai (vector lines)
.eps (vector lines)
Other accepted files:

Important Notes
There should be no zero length entities, duplicate entities or title blocks.
Entities to be cut should be scaled 1:1
To avoid confusion, we prefer metric units
All endpoints should join and not overlap
Editing charges may apply to files that do not conform to the above specifications.
We value your privacy, confidentiality and intellectual property. We will not sell or give your details to anyone or use your designs without permission.