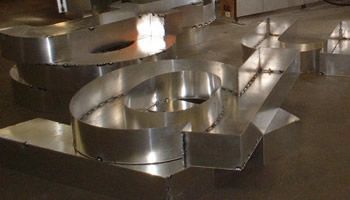 We have made over 50 Starbucks signs for cafes around New Zealand. The neon front lit letters are fabricated by us out of stainless steel and the fascias are laser cut from coloured acrylic.
If you are a signwriter or are looking for any durable lettering or design for your business, call us for a no obligation consultation.
We can help you (or your clients) get noticed with stunning signage.
We have a large client base of sign companies who use our specialist services to either fabricate surrounds and mountings for signs or to supply complete finished signs to their specifications.
One of our specialities is illuminated lettering and logos. Our skilled team cut and fabricate lettering for either back lit or front lit signs. We can supply internal mountings for your lighting system and the hidden brackets to fasten them to a wall.
Companies we have made signs for:
Starbucks
ANZ
ASB
Countdown
spazioCasa
Hertz
Microsoft
Equinox
Hirepool
Gull
Burger King
QANTAS
Chrysler
Novotel
AXA
Mercure
If you know what you want, you can come straight to us and we will help bring your concept to life.