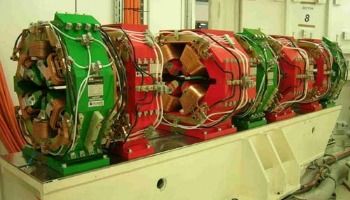 The Australian Synchrotron is a world-class national research facility that uses accelerator technology to produce a powerful source of light – x-rays and infrared radiation – a million times brighter than the sun.
Precision Laser Cutting's investment in a Bystronic laser cutting machine was a key component in landing a contract to supply over 100,000 laminations that when glued, pressed together and machined, created a series of powerful magnets destined for the Australian Synchrotron Project.
Over 300 tons of special lamination steel was used and the laser was run on 24-hour shifts to keep within tight deadlines. The Bystronic laser's shuttle table allowed cut laminations to be removed and a fresh sheet of steel to be loaded while the laser was cutting. Powerful servo drive motors combined with a powerful laser meant a fast cutting speed, superb accuracy and minimal time between cuts.
The project proved that Precision Laser Cutting is internationally competitive for quality, price and service. By investing in the best laser cutting technology and CAD/CAM software, one off projects to production runs can be quickly delivered. Economical use of material is ensured with the latest in part nesting programmes giving the customer best value for money.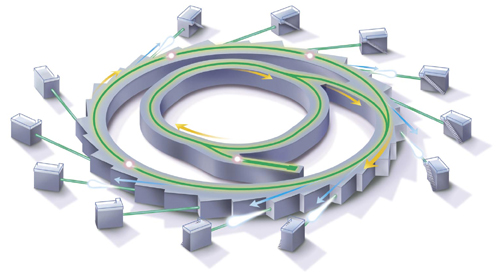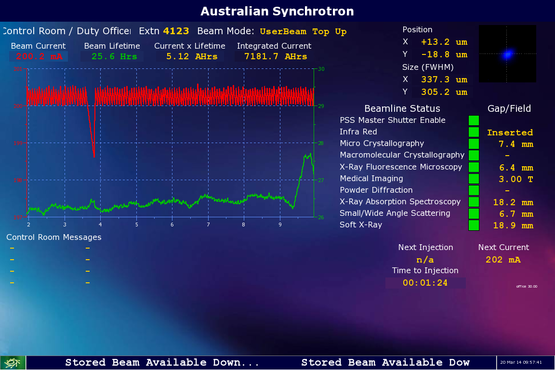 A synchrotron is a large machine (about the size of a football field) that accelerates electrons to almost the speed of light. As the electrons are deflected through magnetic fields they create extremely bright light.
The light is channeled to experimental workstations where it is used for research purposes. The facility has ten different experimental stations, or beamlines, which harness that light so researchers can see the fundamental structure and composition of materials, on scales ranging from the atomic to the macroscopic – with a level of detail, speed and accuracy not possible in conventional laboratories.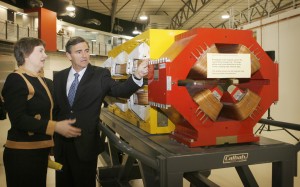 The Australian Synchrotron supports a broad range of high quality research, with applications in sectors from medicine and nanotechnology to manufacturing and mineral exploration. Applications for the synchrotron include medical research, cell biology, atmospheric research, mineral analysis, advanced materials testing and forensics.
Based in the state of Victoria the approximately 200 million dollar project was announced in 2001 and opened in July 2007. Government and partnerships with universities and research institutes from around Australia and New Zealand funded the synchrotron.
Buckley Systems and CMS Alphatech won the 6 million dollar contract to supply the magnets, which make up the heart of the machine. Precision Laser Cutting was sub contracted to cut the magnet laminations.
Our highly advanced techniques and passionate staff are contributing directly and demonstrably to scientific advances and industrial innovations with medical, social and economic benefits for all Australians.